Ghent start-up uman.ai raises half a million euros
AI-platform provides companies and employees with better insight into skills and interests
Ghent, February 14, 2020 – The Ghent start-up uman.ai has just completed a venture round of 500,000 euros. The investors are imec.istart, Skyhaus (parent company of a.o. ML6) and Roel Naessens (ex-Google). In addition, the company received innovation grants from VLAIO. Uman.ai develops software that helps teams in companies to share information more efficiently. With the capital raised, uman.ai wants to develop the platform further and set up a high-performance go-to-market strategy.
Companies possess a lot of knowledge distributed among their employees, but they lack the tools to make that knowledge visible. That's why uman.ai developed an AI-driven knowledge platform, which is based on deep learning algorithms, that maps the skills of all employees in a company. It thus creates a good overview of all knowledge and skills present on the work floor.
Co-founder Charles Boutens: "Research shows that 30% of employee turnover is due to the poor match between the tasks and skills and personal interests of the employee. With our platform we want to make it possible for teams to share information more easily so that employees gain a greater insight into their own competences and thus develop new skills themselves".
Next step in development
​Charles Boutens started his career at ML6, the Gent-based machine learning specialist that can count itself among the Deloitte Fast 50 in Belgium. Matthias Feys is co-founder and CTO at ML6. "The idea for uman.ai grew when Charles was still employed by ML6. Of course, we followed the development closely and supported the start-up with our knowledge and know-how. Now that uman.ai is ready to take the next step in its development, we are willing to invest again with Skyhaus".
Go-to-market strategy
​Uman.ai now exists for one year and is part of imec.istart's acceleration program. Alongside imec.istart and Skyhaus, Roel Naessens contributes to the capital injection of 500,000 euros as well. Uman.ai can also count on an innovation grant from VLAIO. Additionally, Naessens will assist uman.ai in the development of a high-performance go-to-market strategy. 
"The fact that imec.istart and Skyhaus are reinvesting as original investors means that they believe in our story and our product," says Charles Boutens. "We notice that there is a need in the market and that our product offers a solution. Now it's a question of further developing our platform and setting up a strong go-to-market strategy. With Roel Naessens on board, we already have the right man in the right place for this".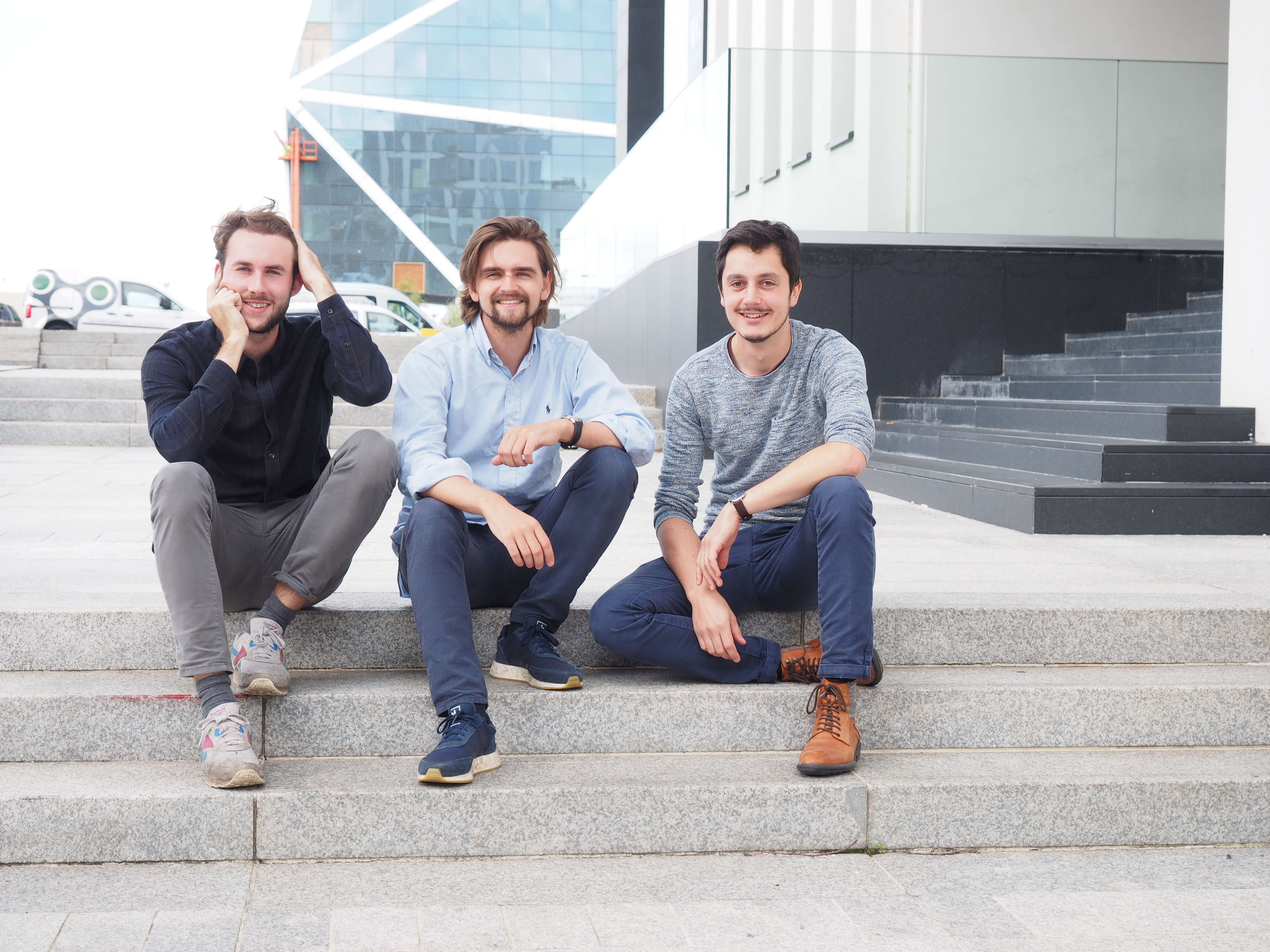 From left to right: Thomas Verschuere, Charles Boutens & Jasper Verplanken, founders of uman.ai